A while ago purchased 2 stripped AR lowers from Cavalry Arms. I've finally gotten around to putting these together.
If you're not familiar with the AR rifle platform, the traditional lower receiver is forged aluminum. The action parts, grip and stock are added to this stripped receiver to form a complete lower receiver.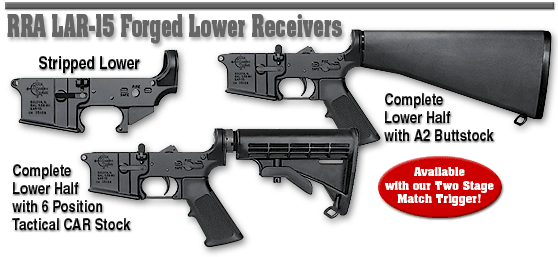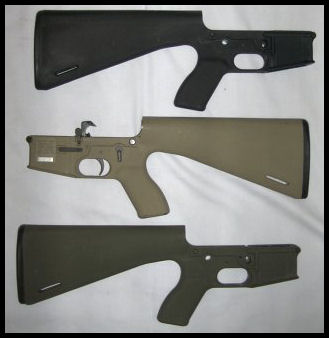 The Cavarms lowers differ from the traditional in 2 major ways. Most obviously, they are 1 monolithic piece incorporating the lower receiver, grip and stock. The other way is not so obvious until you pick it up. They are molded from an advance polymer, (ok, plastic). This results in a significant weight savings over the traditional lower, a full pound lighter. Another benefit is the ability to mold them in any color imaginable. They have done the obvious blacks, greens and tans, but also yellow, pink, blue, neon green, and even glow in the dark!
Even with this radically different construction, the Cavarms lower uses standard AR action parts and assembly is mostly the same. There are a few minor differences, but anyone who has assembled a lower will have no problem with the Cavarms assembly. It took less than 30 minutes to completely finish each one.
I won't bore you with the step by step assembly process, but just a couple of pics to illustrate. Here is everything before assembly, lower on the, uh, lower. The parts kit is above: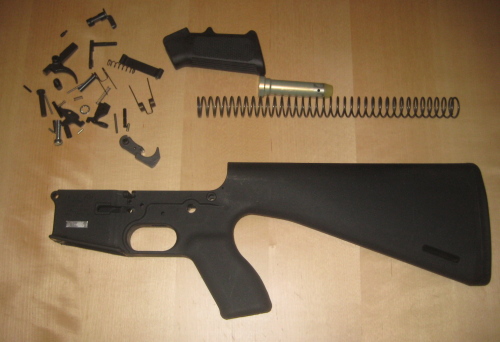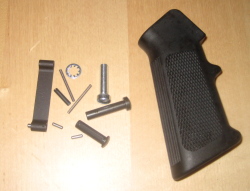 And here we have the parts from the normal lower parts kit that are leftover due to the Cavarms construction. Trigger guard, pistol grip, and some assorted pins, fasteners, detents, and springs.
And, finally, here's a shot of the 2 completed rifles. The one on the bottom is my "ultralight" and I know it has no sights, it's a work in progress.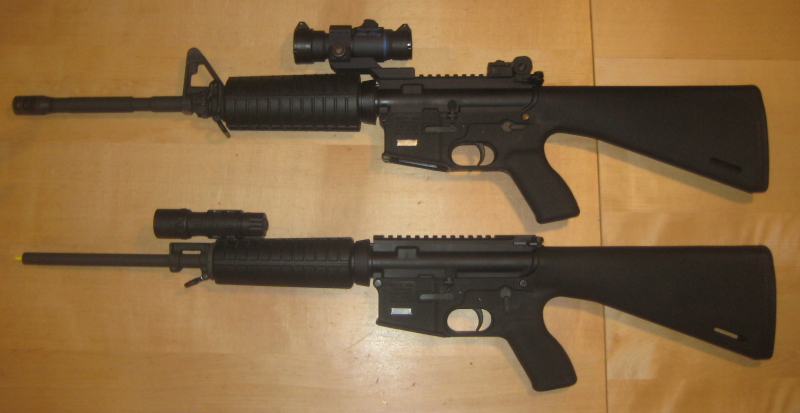 Sorry for the less than stellar pics, it's actually pretty hard to take a decent photo of something that's all flat black.